The Outbound Tour Operators Association of India (OTOAI) organised a 'Members Meet' evening on December 6, 2022 at the Greek Embassy in New Delhi in association with HAX-Hotel Association and the Municipality of Xylokastro in the Corinthian Riviera and under the auspices of the Region of Peloponnese and the Embassy of Greece.
The event, which was well-attended by close to 50 tour agents and members from the media, offered all those present an excellent opportunity to know about the 'Corinthia Riviera, Peloponnese Greece', which is not just an upcoming destination for leisure travel but also a quality networking of travel trade. The event was well supported by the Greek Embassy team and they presented the destination with all new dimensions about the Corinthian Riviera, Peloponnese and Greece and educated the travel market experts on the various potentials of Greece.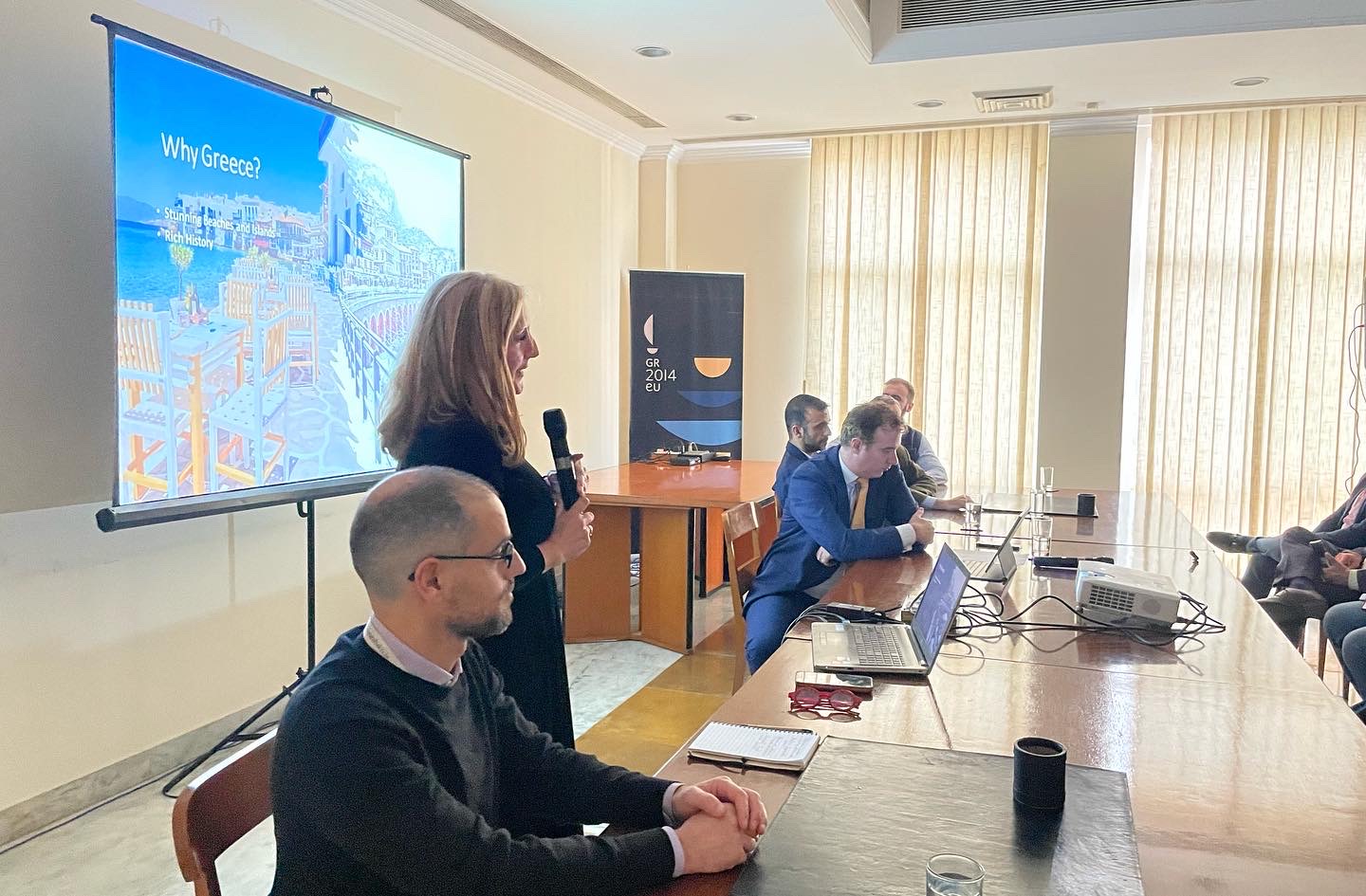 A top vacation place, full of antiquities and surrounded by crystal blue Mediterranean waters with a long history and a rich culture, Greece every year welcomes guests, which are almost three times its population. Perhaps this is why Greece is considered as the first summer destination for Europeans and an all-year destination.
The presentation was followed by interesting Q&A and by an interactive quiz, which mainly referred to the similar beauties of other Greek islands that are lesser known to India but well known and appreciated by the European market for years.
"Greece has always been an outstanding destination for Indians but now, some new and impressive nearby places, which are already well-known in European circles, are also being introduced to the India outbound traveller. We at OTOAI are always striving to find ways to enrich the knowledge of our members so that they can do better business and offer something unique to their clients. This workshop too was a step in that direction," shared Mr. Riaz Munshi, President, OTOAI.