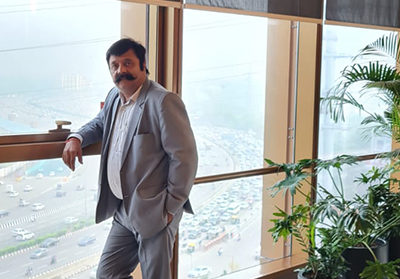 Online is lifetime online, however offline is short lived.
We are the only company with a strong online presence in India with 90+million on our website www.heavenlyindia.com and country specific online heavenlyvietnam.com and heavenlymalaysia.com with heavenlyindonesia.com and heavenlyrussia.com soon to be launched.
As we are moving towards digitalisation, online promotions have become increasingly important and relevant in these times. Anyone can visit and revisit the same at any point of time making it more favourable to promote online. Thus, I will suggest you to take this opportunity with me through my online with 20 + years of experience in this industry. I'm often known as an International tourism ambassador and journalist by embassies and governments along with travel associations all over the world..

We media partner and media delegate for several countries around the world as an invited partner. I promote them through my online and social media channels in India and across the world while working with governments of various countries and promoting tourism.

Only online in India and sponsored team members to make videos & pictures & many more to promote your country as a destination in India as well as all over the world& all social media platforms
There is no doubt that technology plays an important part in tourism and travel industry. In such a scenerio we are used to book our airline tickets on line and other cost saving devices. These technological advances have allowed corporations to save on manpower . At the same time enabling customers to make and change their own decisions according requirements. On the other side of the equation, travellers use more technology than any time in the history of human society. The tourism industry has taken advantage of this desire to stay in touch with its clientele. It has changed by leaps and bounds in last 30-35 years or so.
If we want or not, technology touches almost every aspect of the tourism industry. If we are smart enough to use the advantages of technology such as convenience, speed, and accuracy and avoid some of the bottlenecks, lack of human contact, user friendliness and lack of human contact, then technology can play a vital role in time and cost saving.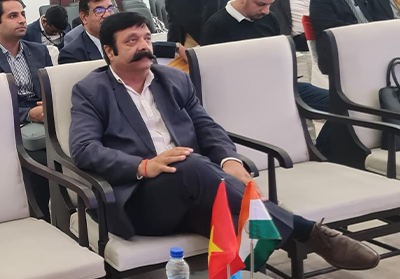 Social media websites, representing various forms of consumer-generated content such as blogs, virtual communities, wikis, social networks, collaborative tagging, and media files shared on sites like YouTube and Flickr, have gained substantial popularity in online travelers' use of the Internet. At present,everybody tries to share his knowledge with other people and we are bound to be influenced by the information we receive.
As travel decisions become increasingly influenced by peer reviews and opinions on social networks, experts are advising businesses to factor in the Internet in their marketing strategies. Social media has become a constant presence throughout the traveller lifecycle – from decision and planning stage, to the real vacation.Even after enjoying your vacation,you can discuss with with your friends and relatives in post vacation period. It has become our information network and source of news. Surveys show that more than half of the travellers revised their original plans if there was negative social media feedback about their selected places.
Tourism is an information-intense industry therefore, it is critical to understand changes in technologies and consumer behaviour that impact the distribution and accessibility of travel-related information. In the Indian scenario social media is being used extensively, but only as a social contact point – we have not started using social media to the extent it can be used to promote business. There is awareness and desire but no real application.
Thanks & Regards
Manoj N Mehta
CEO & FOUNDER, MANAGING EDITOR
TRAVEL WRITER ,FREELANCE JOURNALIST ,TRAVELER
M: +91 9426572924 E-Mail: [email protected]